post:

EyeTV & GeekTool » Show Scheduled Recordings

mod:

05.Jun.09

03.May.11

Ever since my new computer arrived, I've been using EyeTVs recording feature rather extensively. I've got so many scheduled recordings, that I started to lose track. That's why I wrote this little script, to be used with GeekTool. This is what it looks like now: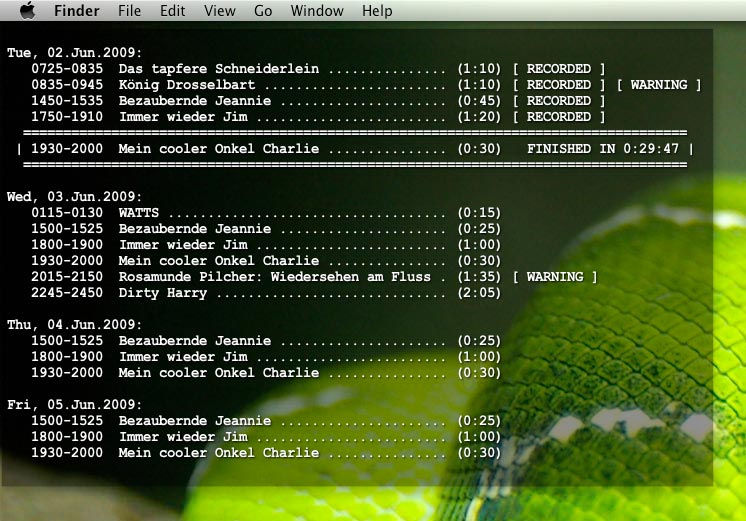 With two parameters – "days prior" and "days in the future" to be shown – the setup is easy: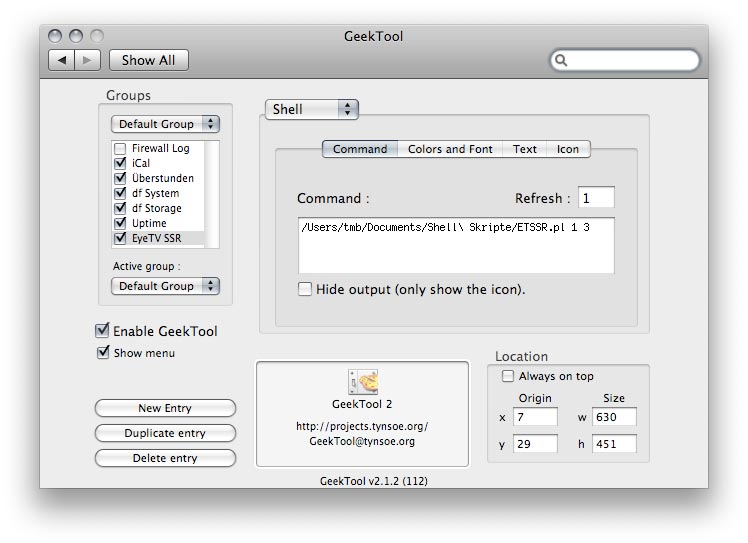 Have fun and let me know what you think!